I'd recommend all to install new patches for Il2 and HSFX in
jsgmemods
folder.
For 4.12/4.11 folders I've added the
config.ini
after running the version so that game starts with the chosen screen resolution and aspect ratio.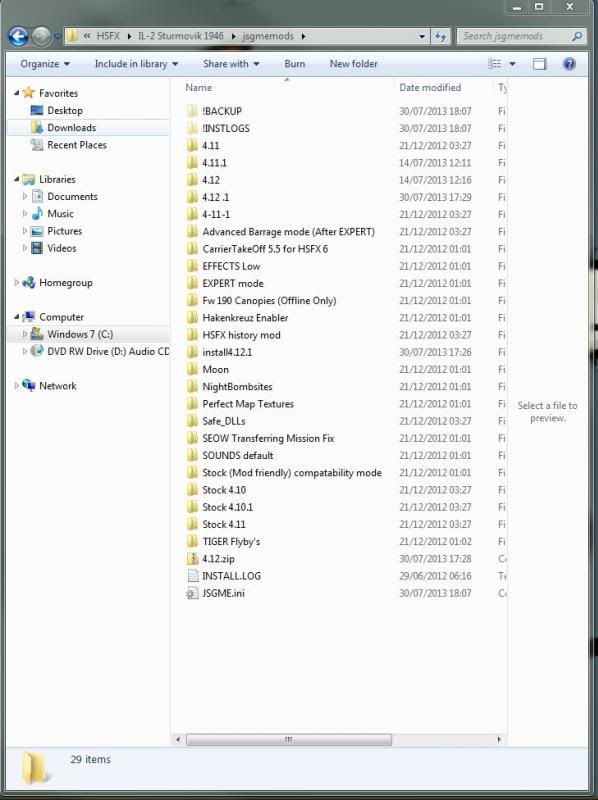 I've had no issues ( apart from a missing QMB mission that was not included in 4.12 DL), and only need 1 installation, plus of course a backup on a USB drive. Also found that 4.11.1 patch can be overwritten to 4.11, as can 4.12.1 to 4.12. The same should apply to any future hotfixes, but ALWAYS make a fresh folder to test first.
I don't use UP ,but would suggest that be kept on a seperate install for those that do